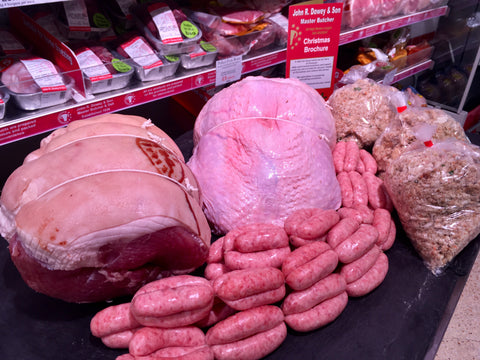 Christmas Turkey Pack (serves 25)
 Christmas Turkey Fillet and Gammon with cocktail sausages, stuffing. All prepared on the premises. Master Butchers since 1936, Doweys have got the experience and trust of 100s of families for their Christmas Dinner. This is one of our popular packs. Alternatively you can purchase additional items instore or call in to discuss your requirements. 
This Christmas Hamper is ideal to serve 25 adults for Christmas Dinner.
12lb Turkey Fillet
11lb Gammon
3lb Cocktail Sausages
3 bags Bread Stuffing