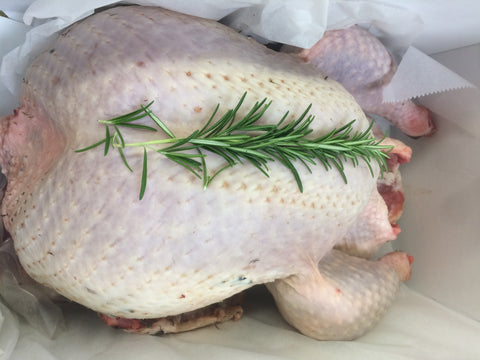 Oven Ready Whole Turkey 7-8kg (16-17lb)
These are fresh free range oven ready turkeys, reared locally and prepared on premises according to strict hygiene guidelines. Expert husbandry and Fed a natural diet, housed in buildings with natural light and ventilation. Our master butchers prepare these fresh birds for sale and can offer cooking and serving sizes help instore.
All weights are approximate.
This turkey should serve 12-14 people for one day
Minimum 7kg (15.5lbs)